Dr. Michael J. Gossett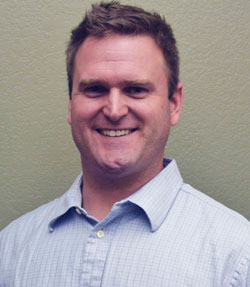 Dr. Gossett has been serving the Bismarck area for 8 years as a chiropractor. During this time he has helped many people live a healthier life through chiropractic care and lifestyle education. Health and wellness is something he is passionate about and he thrives to share what he can with his patients.
Because of his desire to help people live a higher quality of life, he is excited about this Ideal Protein program that is more than just a weight loss program. It's a great program to learn new things about the way we eat and implement them into our everyday lives.
Maija Malzacher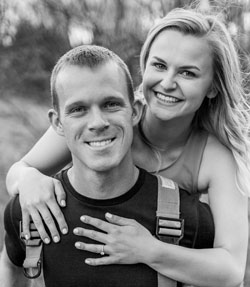 My name is Maija, although it isn't easy for people to pronounce when they see it spelt out like this! It is pronounced like Maya. I am very excited to serve as Dakota Family Weight Loss's head coach.
I am from a tiny town outside of Duluth, MN. Most people from the area haven't heard of it. I am getting married in September to my best friend Steve. I love swimming, hiking/adventures, reading, and traveling. I have been fortunate enough to have traveled with my family in the last two years across the US, including Hawaii, and various countries in Europe.
I first knew I wanted to spend my life helping people when I had to start taking care of one of my favorite people as he battled a terminal disease. I was able to learn so much about how the body worked. I combined my love of health and sports and got my bachelor's degree in exercise physiology. I have worked with a wide range of individuals in my previous experience. I've worked with phenomenal athletes as well as individuals getting out of heart surgery with people ranging 8 to 106 years old. I loved working with them all.
My goal is to help you lose weight by using the Ideal Protein protocol, but also help you figure out how you want to live your life after you lose the weight. I like to think of ways to implement a healthier living style into peoples' lives that are specific to them. I have followed the protocol myself and found ways I could change my life that really didn't inhibit me from doing the things that I love. I would love to help you achieve your weight loss and healthier lifestyle goals!
My favorite quote has always been "Nothing is impossible. For the word itself says 'I'm possible'." by Audrey Hepburn. When things start getting hard, challenge yourself to keep going. I guarantee you won't regret it!
Today is the chance to change yourself for the better! There is no better time than now to start living healthy!
Our medically developed weight loss protocol and smarter lifestyle choices education offers dieters what they really want…a structured program that can put an end to constant dieting.
Business Hours
Monday:
1:00 - 6:00pm
Tuesday:
9:00 - 1:00pm
Wednesday:
1:00 - 6:00pm
Thursday:
9:00 - 12:00pm
Friday:
By Appointment Only
Dakota Family Weight Loss Solutions, LLC is Authorized to Use the Ideal Protein Weight Loss Protocol and Products. The testimonials on this website are those of the individual that is identified, you should not necessarily expect to receive these results. Typical results vary from person to person and individual to individual when the Ideal Protein Weight Loss Protocol is followed properly. You should consult your physician or other health care professional before starting this or any other diet program to determine if it is right for your needs.
4700 Ottawa Street, Suite D Bismarck ND 58503 – Phone: 701-223-8873
Copyright © 2023  Ideal Protein All rights reserved.